MVD is pleased to announce we have Four Grammy Nominations — Three Grammy Nominated titles for the 63RD ANNUAL GRAMMY AWARDS (2020).
Winners will be announced on Sunday March 14th 2021.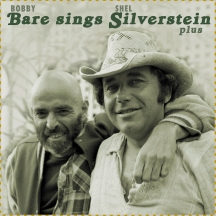 8-CD boxed set (LP-size) with 128-page hardcover book, 137 tracks, total playing time 476:39 mns.
8 CDs with 137 Shel Silverstein songs performed by Bobby Bare incl. 25 previously unreleased studio masters from 1972 to '83. Silverstein wrote hits like Sylvia's Mother and A Boy Named Sue. Contains the live album Great American Saturday Night (plus 3 tracks). 128-page, LP-sized bound book based on a 2020 Bobby Bare interview, complete lyrics transcriptions, and detailed sessions discography.

CD
SKU: BCD17570
UPC: 5397102175701
SRP: 249.99
Street Date: 10/23/20
PreBook Date: 09/18/20
Label: Bear Family Records
Genre: Country
Language: English
Run Time: 476:39 mins

High-res Cover Art (JPG)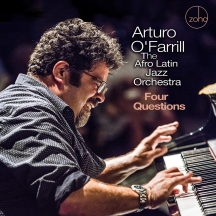 4 time Grammy winner Arturo O'Farrill nominated for BEST LATIN JAZZ ALBUM & BEST INSTRUMENTAL COMPOSITION for Baby Jack
4x Grammy winner Arturo O'Farrill and his Afro-Latin Jazz Orchestra celebrate progress, multi-culturalism, humanity in today's divided political landscape. "Faith is taking the first step even when you can't see the whole staircase. There comes a time when silence becomes betrayal. In the end we will remember not the words of our enemies but the silence of our friends." Martin Luther King.

CD
SKU: ZM202002
UPC: 880956200224
SRP: 16.99
Street Date: 04/10/20
PreBook Date: 03/06/20
Label: ZOHO
Genre: Jazz
Language: English
Run Time: 63 mins

High-res Cover Art (JPG)

Press/Reviews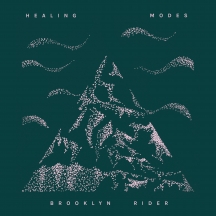 This Grammy-nominated release pairs Beethoven's late masterpiece (String Quartet opus 132) with 5 new works.
The slow movement of Beethoven's Opus 132, 'Song of Holy Thanksgiving From a Convalescent to the Deity in the Lydian Mode' is among the most profound expressions of healing in the string quartet repertoire. Beethoven's eternal work is paired with 5 works commissioned for, and premiered by Brooklyn Rider.

CD
SKU: ICR014
UPC: 683615156241
SRP: 24.99 (NEW PRICE)
Street Date: 03/27/20
PreBook Date: 02/21/20
Label: IN A CIRCLE RECORDS
Genre: Classical
Language: English
Run Time: 81:58 mins

High-res Cover Art (JPG)

Press/Reviews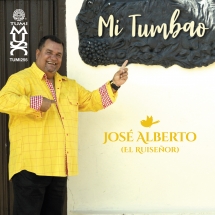 <b>Mi Tumbao</b> has been nominated for a <b>Best Tropical Latin Album "GRAMMY AWARD"</b>, winner announced 03/14/2021
José Alberto Tamayo Diaz, better known as "EL Ruiseñor"(The Nightingale) is the gem of Eastern Cuba, the cradle of "Son". In this latest recording he has returned to his traditional roots of "Son" and "Salsa," even arranging the internationally known song Lagrimas Negras into a vibrant salsa melody.

CD
SKU: TUMI255
UPC: 5022627025520
SRP: 9.99
Street Date: 05/22/20
PreBook Date: 04/17/20
Label: Tumi Music
Genre: World
Language: English
Run Time: 50:00 mins

High-res Cover Art (JPG)



WWW.MVDB2B.COM | 800.888.0486 | Fax: 610.495.1545